Steel suppliers provide the backbone for residential and commercial constriction. Without suppliers providing quality structural steel for building, constriction cannot go ahead. Here at Steel Fabrication Services, we pride ourselves on being one of Australia's top steel fabricators and suppliers for residential, industrial, commercial, retail sectors. Our approach is one of tailored service, with flexibility and a wealth of experience to help meet your steel needs with professionalism and efficiency.
Steel is a vital resource for building and construction. Steel Fabrication Services are a top-quality steel supplier for residential, industrial, commercial, retail sectors in Sydney and regional NSW.
Who Do Steel Suppliers Work With?
Steel suppliers work with anyone who requires steel for construction purposes. This, of course, spans several different sectors:
• Residential –  Steel suppliers and fabricators work in residential construction frequently. Steel's versatility makes it suitable for many residential applications, from innovative designs and complex structural elements to intricate interiors and aesthetic embellishments and steel staircases.
• Commercial – Steel is the key element in most modern commercial structures, from skyscrapers to buildings and many of the incredible structures we come across every day.
• Mining and Industrial – Structural steel is also vital in mining and industrial infrastructure, used in many different ways, from office and warehouse building, workshops and storage, structural elements of mines, walkways and loading facilities.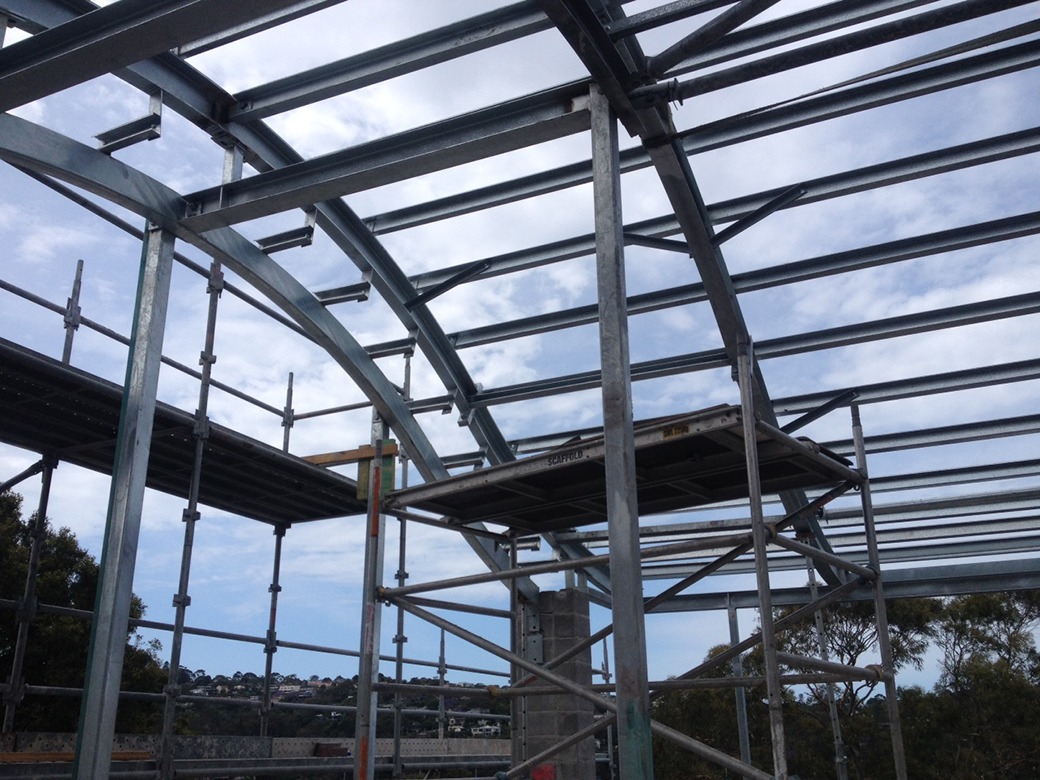 Why Steel?
Nothing compares to steel for performance, versatility and resilience in construction. There are many reasons why it is such a vital building material and why it is so ubiquitous in the modern world.
Steel Lasts Forever
Steel is an incredibly resilient material. It is resistant to fire, rain, wind and can be treated to resist rust and other forms of corrosion. Termites and other boring insects are no threat to it either. Steel won't crack, warp, twist, split, or rot, and warranties span decades. Nothing outlasts steel.
Steel Saves Time and Money
The steel fabrication process is becoming far less labour intensive, which is why steel is becoming less and less expensive to buy. Steel is delivered assembly-ready, meaning it saves a huge amount on labour costs. Cutting, coating and prepping steel in the factory also helps to minimise waste, providing a building material that offers unparalleled value for money. Steel installation can also be carried out in almost any conditions, preventing costly weather delays from undermining a project.
Steel Is Precise
Advances in steel fabrication technology continue to progress, meaning that steel construction is increasingly precise. Every steel product that steel suppliers deliver is designed, engineered and manufactured to meet extremely high standards, meaning that it is straight and true every single time.
Steel Is Modern
Modern designers and architects love steel – it is the epitome of contemporary architecture. It is flexible to build with (steel has an impressive strength to weight ratio, making it easy to span long distances), affording architects greater creative freedom in creating more open spaces. Steel is also sleek and bold, pairing well with materials like glass, tile and marble, and it can be finished to suit any design.
Need a Steel Supplier?
If you require a quality steel supplier, contact Steel Fabrication Services today. Our team of experienced and knowledgeable professionals will ensure that whatever you need will be fabricated to the highest standards, according to your specifications, and delivered when you want and need it.
While you're here, learn some more about the world of steel:
What Is The Role Of A Steel Fabricator?
Key Types of Custom Steel Frames